Letters To The Prefabs From Australia
(These letters were sent to the prefab by Joffre Morgan, born in Bristol in 1940.)

R.M.S. Orontes
13th September 1957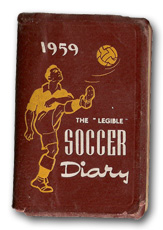 Dear Ivor
I suppose by now you'll be back at school. I hope you were satisfied with your holiday.
On board here we receive the football results over the ship radio. Arsenal have pulled up in the last few weeks. How are Bath City coming along?
Tomorrow we shall be in Perth and all of us will become Australians.
For the last eight days we have been sailing in the Indian Ocean. Even though there are many amenities on ship life is rather tedious. Each day I get up at 6.30 am and go in for a swim in the upper pool. Breakfast is at nine; after breakfast we play deck tennis. During the afternoon most people sleep. In the evening a picture show and a dance or show are provided. 

Some famous people are on the ship: an Australian tennis star; a famous actress; an Australian Bishop from the Lambeth Conference; a Viscount.
Tell mum and dad I met a man from the Australian Civil Service Personnel Department. He told me I had enough passes in G.C.E. to get in the Civil Service there. Remind mum to air-mail my GCE proper certificate...
By the way a few days back we passed a huge American navy convoy. There were aircraft carriers, destroyers, minesweepers and cruisers. 
Don't forget to write and tell me the news. As soon as I arrive I'll send you the address.
Love Joffre
Gunning House
Sydney
1st October 1957
Dear Ive
"Hye Cobber; Gee ya doggon digger, yer buried 12,000 miles daan under." That's the way of spreaking here.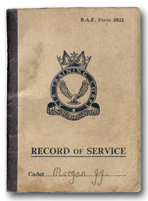 It was good to get your letter, Ive. I'm glad to see our favourite teams on top of the league.
Every morning I leave Homebush on the 8.10am train and go to the office of the State Lottery in Sydney. The lottery is a sort of football pool run by the government. (Tell dad I bought a ticket in his name, so if he receives a letter from the lottery write me quickly.) Here I am handling thousands of pounds daily, copying cheques, and answering correspondence. They call me a foreign correspondence officer. 
In time I hope to see a lot of Australia. The Big Brother Movement are looking out for a job for me on a newspaper or in the Commonwealth Government. (I work with the New South Wales Government.)
Sydney is having its coldest period; the temperature is the same as an English summer day.
Near us in Homebush is an athletics club and belonging to it are: Mary Jackson - world champion sprinter; Barry Primrose - Australian champion hurdler; Merv Lincoln (you know him), and others. One can see them training every evening. (By the way I get £10 per week). The beaches here are real butes. Manly, Bondi,Freshwater...Tremendous surf and sands plus a few sharks.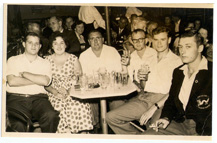 An Aussie family invited me to Perth for a holiday; too expensive. 
There are two main parts of Sydney, North Side and Sydney proper. All the folk on the North Side come to work by ferry.
This weekend we're going for a holiday to a farm at Liverpool.
Well, write Ive.
Love to Mum and Dad and Ivy and Jim and All.
Joffre.
55/57 Broughton Street
Sydney
24th October 1958
Dear Ivor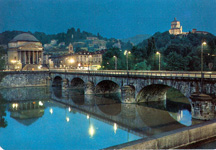 Good on you, Ive, for your letter. Thanks for keeping me on the football touchlines. Arsenal and the Rovers, the old City and all have a keen supporter in the heart of Sydney. 
Tell me how our noble neighbours are faring. Let me know about your rugby. 
November now; the winter will be on you Ivor. Frost, snow, rain, fogs and all those winter drears. In Australia the sun always shines (except in Melbourne, poor city). Sydney's summer is beginning; it's as hot as the hottest of English days. By Christmas we will all be sweating as the temperature tops the 90 degree mark.
Australia is a wonderful country. Everyone works a five day week, eight hours per day. On weekends there is a rush for the beaches. Believe me, Ive, these really are beaches. Beautiful golden sands, spreading for miles. Gorgeous waves, six feet high in which we all surf ride. Like a belt all around Sydney are scores of famous, wonderful beaches. Bondi (you've heard of), Manly, Freshwater...To get to Manly and some other beaches one takes a ferry all the way across the Bay of Sydney and under the harbour bridge.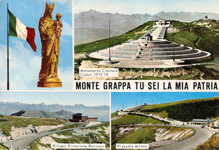 Now I'm a public servant. I work in a big office changing dollars and other monies into Australian pounds.
Ten pounds per week is my salary. Not bad eh! At this rate I will be home for a holiday within four years.
Next year my salary will be approximately £12 per week. And at 21 it will be £20 per week.
Soon we shall visit the beautiful Blue Mountains. Gee, the scenary is tremendous.
Write often Ivor. 
Be seeing you.
Love Joffre.
108 Queen Victoria Street
Sydney
Christmas Day 1958
Dear Family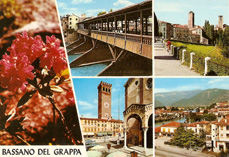 First of all I must apologise for not writing sooner. But I have had such a lot to do lately. Secondly, thanks so very much for your letter. And thirdly I hope you had a nice Christmas. 
This was one of the coolest Christmasses for years. The temperature was a mild 84 degrees (what a difference to the frost and cold) . Everyone goes to the beach on Christmas Day.
A friend and I went to the Blue Mountains, about 100 miles from here. It really is smashing.
Everytime on the beach the sun makes you darker. The beaches here are tremendous. Long and wide, with beautiful blue water. 
I could be back home to see you in two years. My pay is now £12 per week.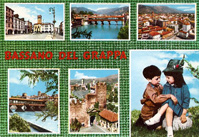 This is how it vanishes.
£4.10: board.
£1.10: trains, fares.
£1: meals at work.
£2: tax
£1: savings. All gone!
Today (Sunday) we went to Bondi in a friend's car.
Well, another letter soon.
Love Joffre
108 Queen Victoria Street
Sydney
15th April 1959
Dear Family
Thanks so much for the money and letters you sent.
Well, you must not worry so. The hospital and doctor's bill can be paid up to six months later. I have been drawing sick pay from the Public Service; and the leg is healing quickly, so all in all everything is progressing smoothly.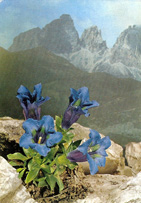 In future I shall play with a club which is insured.
Glad to hear dad has a job in Italy; best wishes dad.
Soon I may have to do my army service; this would be a pleasant change. The pay in the Australian army is exceptionally high.
Thanks, Ivor, for the soccer results. How is your school going?
You will be sorry to hear that Ken, the Maltese boy, passed away a few weeks ago. I received a letter from his sister telling me of this.
Autumn is in Sydney now but it is till warm. 
The leg injury sets my spear fishing and such back a while, but in four weeks I'll be at it again. 
Thank you all once more and don't worry over the leg; it will be like new in no time.
Love from Joffre 
(Don't worry mum. That's an order).
108 Queen Victoria Street
Sydney
15th September 1959
Dear Mum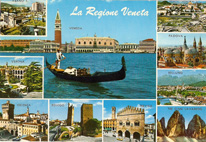 Thanks for your birthday gift and wishes.
Now mum, I am a bouncing nineteen year old boy and don't want you worrying or sending me any more money. You keep it to help yourself enjoy yourself.
You see with my nineteenth birthday I got a good rise, £13 per week. this enables me to be home with you early in '61, January or February.
Well, I 've got a full year of study ahead of me. What with all these exams I shall be able to hold down a good job soon.
I'm getting as brown as a baby. Each weekend I go to the beach. This is the custom of most all the youngsters in Sydney. My girl friend's really nice; must send the photo I promised.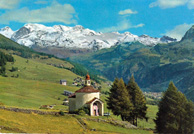 You know Australia would have been a great place for all of us to live. More of that in the future.
Summer's coming in fast here. This year the heat will have no worries for me.
Has Twerton changed much? Or has Bath changed? What are the old crowd doing?
Many birthday wishes, Ivor. I've sent a little something by sea.
Lots of love,
Joffre
108 Queen Victoria Street
Sydney 
27th December 1959
Dear Ivor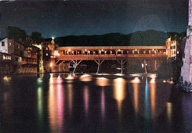 Thank you very much for your letter, and especially the news. You know I would like to hear the gossip about the neighbours.
Well, Ive, Sydney is a wonderful city. I don't think you can compare it with Bristol as it would be six or seven times bigger.
All around the city are big and beautiful beaches. Not just one beach like Weston-Super-Mare, but twenty or thirty of them. Behind the city are the Blue Mountains, which actually have a bluish colour.
The houses of all the Aussie cities and towns would surprise you. For they are actually bungalows. Similar to the American films one sees. In fact Sydney is just like an American town. Nearly everyone has a car and boy do you need one!
Most people go to work by electric train. And in fact I travel to the office by electric train. The journey takes about half an hour and is as far as say Bristol.
But this is not a long way to travel to work. Some Sydneyites come forty or fifty miles to the city centre. The suburbs are about the size of the City of Bath.
Happy New Year.
Love Joffre
108 Queen Victoria Street
Sydney
23rd January 1960
Dear Mum and Ivor
I almost wrote 'Dear Sir' on the top of the letter because I've had so much practice in my new job. The job involves a terrific amount of work, handling accounts and writing to customers; making telephone enquiries and a certain amount of legal work. They have given me a nice little office, in which I have an adding machine, telephone, and a fair sized desk. Accountancy really interests me and I am looking forward to commencing my studies in February.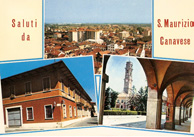 Australia is developing at quite an astounding rate creating countless opportunities for young people. Everywhere one goes in Sydney new buildings are being erected. 
I have been looking over shipping fares to the UK and find that one can go to England for as little as £100.
I don't know how long I shall keep my new job; it all depends on whether or not I can find a higher paying and better position.
By the way I bought a new suit, a very nice grey with ivy stripes. Since I've left home I've bought two suits, at a cost of £50. Clothes are expensive here, a decent suit costs £25. I've bought a few shirts and things also. 
I received a lovely letter from Auntie Elma and hear that Edna is in Cape Town.
How are all the yokels back in the old village?
The heatwave has passed, thank goodness. We have had some terrible swimming tragedies in Sydney. A shark took a young boy a week ago.
When I go swimming I am really careful which beaches I swim on.
Well, please write soon.
Lots of love
Joffre
108 Queen Victoria Street
Sydney
28th January 1960
Dear Ivor
Hallo cobber, how ya keepin? 
Well, Ive, thanks for your letters and by the way have I thanked you for the football diary you sent me?
I was glad to see our favourite team on top of the football league. How are Bristol Rovers and the city faring, Ivor?
You are back at school now after your Christmas holidays. Here the children are going back to school after their Summer holidays.
On Sunday I went to the beach. The waves, which are called surf here, were sometimes up to fifteen feet high. Everyone goes surf riding. That is to say, one goes thirty or forty yards from the beach, and waits for a breaker. Just before a big wave reaches you, you start to swim, and the wave reaches you and carries you at tremendous speed to the beach. 
Australia has just broken the grip of a tremendous heat wave. Young babies were dying in the heat. Because of the humidity in the air Sydney is perhaps the worst city to live in during the heat spells. But after a while the heat hardly affects you.
Love to you all,
Joffre
108 Queen Victoria Street
Sydney
22nd August 1960
Dear Family
Many thanks for your recent letter, and sorry for the delay in answering it.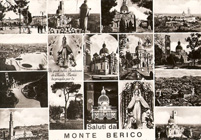 As you know my two years in Australia are up in a month, and I have written for my passport. I am making enquiries as to sailings to England and will keep you informed. For the next six weeks I am working in a factory to save money. I am paid £25 per week and hope to have £150 saved for my fare within six weeks.
If I cannot get a ship before December I am going to New Zealand for a few months and then coming home.
When I get back to England I may start studying again and do a part-time university course but we will see about it when I get back.
Summer is on its way here and we are all pleased after shivering in the cold winter months with the temperature in the sixties. I will certainly feel the cold over there with all the sunshine here. Remember how cold Auntie Elma was when she came over...
Must close now as I have to go to work.
Lots of love
Joffre
M/V Aurelia
15th November 1960
Dear Mum and Ivor
At this moment I am in the lounge of the Aurelia; it is a lovely little ship. 
In two hours we will be in Adelaide, in three more days in Perth. In three weeks we will be in Aden; I sent you the address.
We do not stop at Colombo. 
Thank you for the money - it is appreciated. 
We will be in Southampton on the 15th December. 
look forward to seeing you.
Love Joffre
Letter to Joffre from Frank Harvey
80 Bexley Road
Sydney
29th January 1961
Dear Joff
As I write the temperature reads 108 degrees in the shade, and I've just heard over the radio the temperature in and around London is 33 degrees, so work that one out.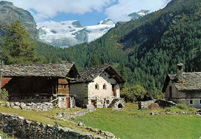 It's great to hear that things have worked out so well since your return. I hope you score that job in the hospital. Like you say it's a great opportunity to work and study.
Even though you may seem to have reached that certain maturity we often discussed you must not fall into the rut we also considered. Although we must accept convention at the same time. Trying to separate them seems to be the main barrier.
There has been an influx of French and German films of the new 'religion' in Sydney recently. Possibly you have the opportunity to see them over there. Namely 'Hiroshima Mon Amour', 'The Cousins' and many others. Try and get a copy of 'Time' January 20th; there is an article on them in the religion section. 
Well, Alf got the leaving certificate but failed English and didn't matriculate. Unfortunate but he must try again if he wants to do natural science. I've decided exactly what I want to do now and that's definitely applied psychology, so if I study well and have sufficient ability I shall be a man of respectability and esteem.
You know it's past a joke at this stage. Two days before I received your letter I had applied for a job as a psychiatric nurse at Gladesville mental asylum, but unfortunately the salary wasn't enough and there was no live-in accommodation.
However I hope you have much more success. Law of averages you know.
Well, all the best and write soon, comrade Joffre.
Yours, Frank 
Bath & Wilts Evening Chronicle: 
18th February 1961

"The inquest was opened at Shepton Mallet General Hospital on Tuesday into the 
death of Mr Joffre John Morgan (20) ... who died in a road accident at Gurney Slade
on Friday night when riding as pillion passenger on a motor scooter....
The young man's father, also named Mr Joffre John Morgan, gave evidence, and
said his son was a trainee nurse at Glenside Hospital, Fishponds, Bristol."