The Prefabs Go Up In Bath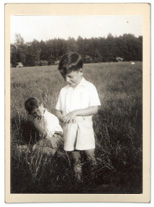 The bombing of Bath on the 25th and 26th April 1942 was part of the Baedecker raids on historic cities. These were 'revenge' for the bombing of Lubeck on the 28th and 29th March. Adolf Schicklgruber's air force killed 417 people in Bath. The prefab building programme was a response to the ensuing housing shortage.
George Orwell: "As I write, highly civilised human beings are flying overhead, trying to kill me."
The erection of pre-fabricated bungalows in Bath took place between 1946 and 1948. ("What an erection!" was an oft-heard phrase of the time.) Prefabs came in a variety of shapes and sizes, and on one count there were 13 different types of prefab in Britain at that time. The following extract from the Bath & Wilts Chronicle and Herald (26/1/55) gives information on the types and location of the prefabs in Bath, the rents charged, and the process of assembling prefabs into place.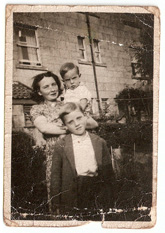 "Bath has two types of pre-fab - aluminium and Uni-seco. There are 212 aluminium prefabs on Odd Down Playing Fields, 84 at Twerton, 57 at Mount Road (Wedmore Park), 38 at Blagdon Park (Whiteway), and 30 at Durley Park (Moorlands). There are 53 Uni-seco at Bradford Park (Foxhill), 53 at Cotswold Road, 49 at Corston View (Summerdale Avenue), and 24 at The Green (Odd Down).
The aluminiums cost 16s. 3d. in rent and 5s. 1d. in rates and water charges; the Uni-secos 17s. and 5s. 1d. - if you like, a four-piece home for a guinea.
They came on great trailors. The concrete bases, roads and services were laid by Bath Corporation. The four sections were slid into place like a huge side-on sandwich, and bolted together."